2020.1.24
電気自動車日本ブランド不振の理由 英語で!
昨日の日本語を英語にしてみました!!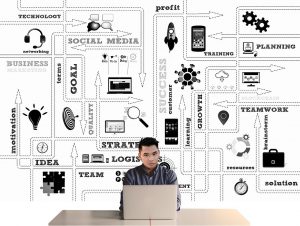 In Kyocera philosophy, Mr. Inamori *set out a sort of Moses' ten commandments, which are actually composed of twelve mottos. The principle ten is "Be always innovative ". This article explains what this principle means and analyze the current phenomena taking into account this principle, and how to apply this motto to the real estate industry.
Q: What does this motto imply?
A: Mr. Inamori said we should not repeat the same routine everyday, even though very slight improvements, we should add them on our daily output. By doing this, we would be able to achieve the greatly innovative idea that no one has ever achieved. Therefore, do not underestimate a sort of chipping out efforts, as they would be accumulated to deliver you tremendous improvements.
Q: Could we see the recent example in our actual business world?
A: This reminded me an article written by a Japanese famous blogger, Satoru Nakajima. He demonstrated his opinion why major automobile companies have not competed with Tesla in terms of the electric automobile. He analyzed that Tesla's fundamental concepts towards electric automobile was totally different from that of existing players. While major automobile players define electric vehicle as an automobile generated by electricity, Tesla defined it as a computer with driving function. Therefore, from the very beginning, Tesla, lead by a CEO who understands well why electric automobile is needed and why automatic operation is so important, has been dominating in the market. This was a very innovative view to all professionals in the world.
Q: How would you interpret this innovation to your industry?
A: When it comes to the real estate industry which I have been involved in, people think about a residential or office space which enhances your conformity, work efficiency, or so-called well being.
However, what we should aim is creating a computer with those functions that create and maintain people's well-being and work efficiency.
Q: How would you achieve that ?
A: So far, I have no idea, however, at least I would say that we should capture all the parameters that affect human's well-being as well as work efficiency, taking into account premises' environments. Furthermore, we have to approach to people's mentality and psychological aspects as well to figure out the interaction between parameters and well-being benchmarks. By doing this, we would be able to create movable, portable, adjustable, or customized real estate, that would be required in future society.